Tutoriel Chocobreak
Introduction
---
Suivez ce tutoriel et dans moins d'une heure, vous aurez créé un jeu complet! Ce jeu s'appelle Chocobreak, et est un clone du jeu classique Breakout (Casse Briques).
Time to complete:
Everyone works at their own pace, but we think most people will complete this tutorial in the following times.
These timings are only estimates.
Beginner:
1 heure
Intermediate:
45 min.
Advanced:
30 min.
Prerequisites:
Any version of Clickteam Fusion 2.5: Free, Standard, Developer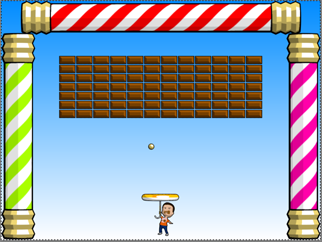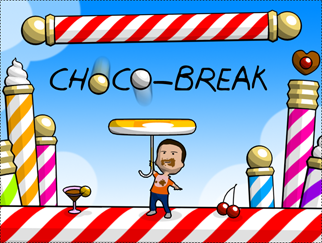 In this tutorial:
Les bases de Clickteam Fusion 2.5
L'interface
Les événements
L'éditeur de scène
Further information:
Vous découvrirez le pouvoir de cet outil. Ce logiciel vous permettra de créer tout type de jeu en 2D, de présentation multimédia, de logiciel éducation, sans aucune notion de programmation et en toute simplicité. Alors restez avec nous, suivez ce tutoriel et créez votre premier jeu !
Further reading:
If you find this tutorial useful, you might like to look at the following items too.
Spread the word!


You can share this document using the following buttons.