All Boxed Up
All Boxed Up
---
This guide will show you how to create a physics-based game in Clickteam Fusion 2.5 from start to finish. It will show you how simple it can be to drag and drop objects into the playarea, assign movements and create the game logic with just a few clicks of your mouse.
Time to complete:
Everyone works at their own pace, but we think most people will complete this tutorial in the following times.
These timings are only estimates.
Beginner:
1 hour
Intermediate:
45 minutes
Advanced:
30 minutes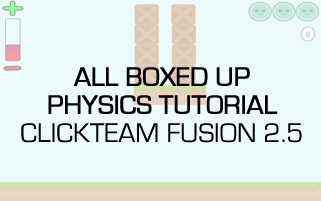 Further information:
Graphics by Kenney
Spread the word!


You can share this document using the following buttons.