Quick Physics
Quick Physics
---
Welcome to this introductory guide on inserting Physics objects and applying some of the available conditions, actions and events in Clickteam Fusion 2.5. This is not an exhaustive Physics guide, just an introductory guide to get you on your way around the physics objects in Clickteam Fusion 2.5.
Time to complete:
Everyone works at their own pace, but we think most people will complete this tutorial in the following times.
These timings are only estimates.
Beginner:
45 minutes
Intermediate:
30 minutes
Advanced:
15 minutes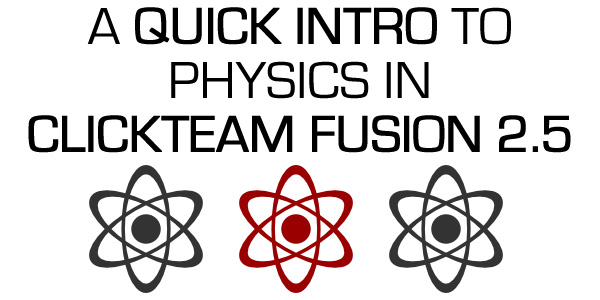 Downloads:
Spread the word!


You can share this document using the following buttons.