All Boxed Up - Play area
2. Setting up the play area
---
First thing is first, our game is going be physics-based and so we need to drop in the Physics Object extension.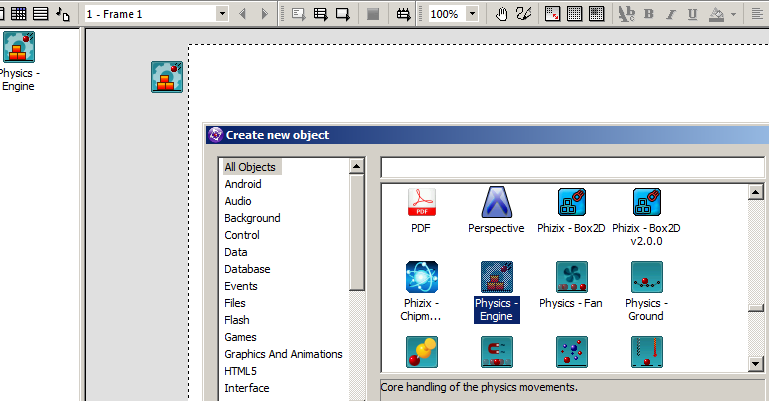 It doesn't matter where you place this, in or outside of the frame. This is the object that just controls all the Physics and object control in our game.
Let's setup our playarea. First of all, we are going to drag and drop all the objects in and place them where we want them to appear in the playarea.
First off, let's put in a 'ground'. Open up the "All Boxed Up" graphic library and drag the object 'Ground' into the playarea.

Drag it into the playarea and position it in the bottom, left hand corner like this image...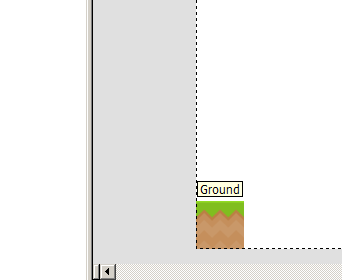 Now, right-click on the Ground object and select Duplicate. In the next dialog, type in 1 row, 14 columns. This should tile the ground across the playarea.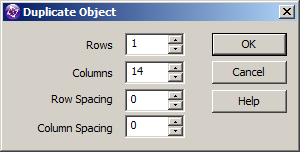 Spread the word!


You can share this document using the following buttons.