The end
The end
---
End of the game
The game must end when the number of lives reaches zero. This can be done with this simple event :
Number of lives of (Player 1) = 0

: Next frame
Enhancing the game
The game should work now. You have to pay attention to the enemy torpedoes to stay alive. A few suggestions to enhance the game :
Add new boats, the library contains a large number of them
Find sound effects and background music
Add new enemy tropedos
Add submarine mines slowly falling in the bottom of the ocean
You can of course add a title and high-score screen to the game (you will find the objects ready in the library).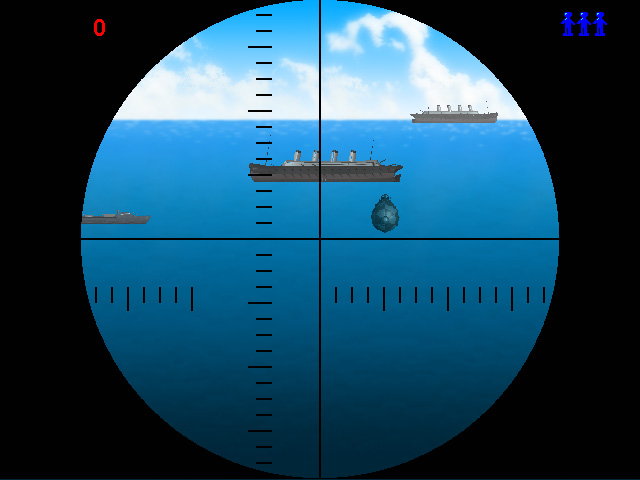 Thank you for following this tutorial. It has shown you how to create a scrolling game, and make sure the objects stay active even when far from the frame, how to define a complex path movement, how to create objects at random times, how to handle collisions and more.
Graphics by Oliver Pearl
Spread the word!


You can share this document using the following buttons.