Space Bat Tutorial - Step 3
3. Game rules and controls
This tutorial was written by:
Neil Griffiths, Gower College, Swansea
---
Create the Game Rules
Now we can start creating the rules that will run the game.
Press CTRL and E to open up our game editor. This is where we enter our Conditions for the game. You should see the screen below.

Our first rule will be firing an object. In our case, this will be a Space Bat firing a laser.
Double click the New condition and a box will open up.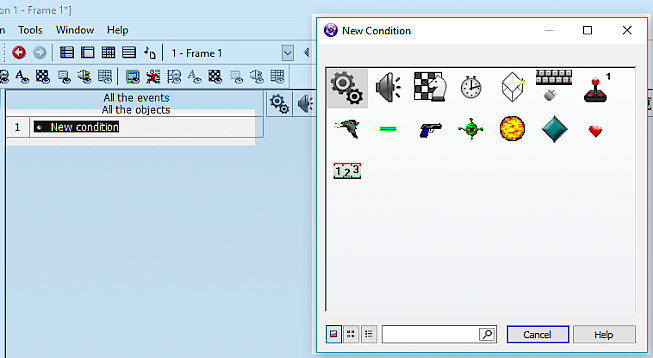 Add Keyboard and Mouse Controls
On this occasion we will click the Keyboard and Mouse icon, then we will select The Keyboard and Upon pressing a key. We will then press the Space Bar when asked to do so.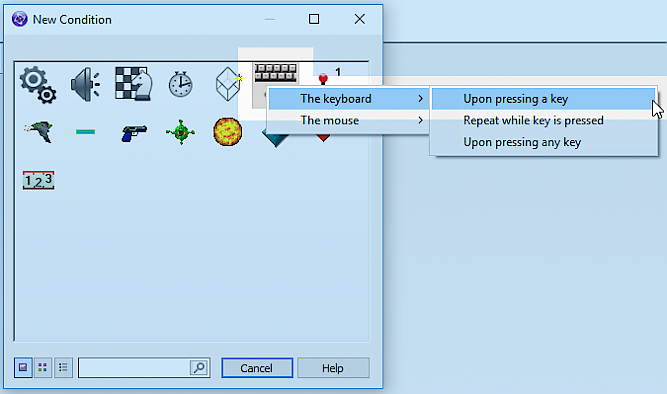 The rule has now changed to Upon pressing the space bar.

We have created our rule so we can now begin to add Actions. This is done by selecting
the relevant box along the same row as the rule you are working on.
Spread the word!


You can share this document using the following buttons.